What's Wrong With That?
3M Ear Plugs, Round
UP
, and IVC Filters
September 10, 2020
We've all seen the commercials: "if you or a loved one has been harmed by *insert product here* you may be entitled to compensation." And it's true, you might be. When a defective product is placed into the hands of consumers, the manufacturer or seller can be held responsible. Liability might include manufacturer mistake, dangerous product design, and/or the failure to provide an adequate warning to consumers.
Singha Law Group's experienced attorneys have been securing clients favorable settlements and jury verdicts from some of the nation's largest manufacturers and sellers for nearly 25 years. Compensation is typically awarded in personal injury cases for medical bills incurred as a result of injury, lost wages, loss of earning capacity, and might extend to an award for pain and suffering, emotional distress, or diminished capacity for the enjoyment of life.
Our firm is currently accepting new cases against RoundUP, 3M Combat Ear Plugs, and multiple IVC filter manufacturers. If you have been injured as a result of using one of these products, contact Singha Law Group today.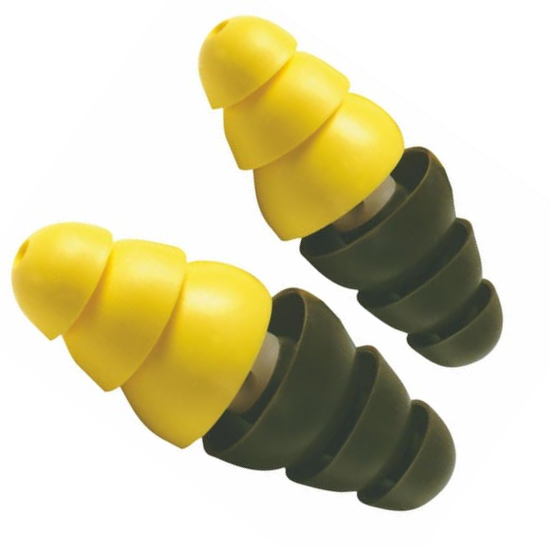 3M Combat Arms Earplugs

Combat Arms Earplugs and Dual-Ended Combat Arms Earplugs were manufactured by 3M and sold to the U.S. Military between 2003 and 2015. The earplugs were meant to revolutionize hearing protection. The double-sided device allowed the user to insert one end into the ear to block out all noises, while the other end of the device would block only loud, damaging noises such as gunfire and explosions, yet allow the user to hear muted sounds like conversations.

But there was a problem - 3M Combat Arm earplugs were too short, making them difficult to fit properly into the ear. As a result, the earplugs could slip out of the wearer's ear without the user realizing it. Due to the defects, many military service members experienced hearing loss, tinnitus (a persistent ringing or buzzing sound after exposure to loud noises), and worsened post-traumatic stress disorder ("PTSD").
The flaw was uncovered when a whistleblower came forward to report that 3M had for many years sold the devices to the U.S. Military knowing the product was defective. Because 3M knew about the earplugs' product defects and failed to disclose and warn of the defects, 3M agreed to settle with the U.S. Department of Justice for $9.1 million in July 2018. The settlement was reached as a result of the allegations made under the False Claims Act. While the settlement only compensated the U.S. Government, Singha Law Group continues to pursue individual cases for service members who have suffered hearing-related injuries caused by 3M Combat earplugs.
3M held an exclusive military contract for more than 10 years. They supplied ear protection to millions of soldiers in the Army, Air Force, Navy and Marines. Soldiers deployed in Afghanistan as part of Operation Enduring Freedom were among the first to use the dual-ended Combat Arms earplugs and, by 2004, the military issued the earplugs to all deploying soldiers.
To best understand how many of the earplugs were, and may continue to be, in circulation multiply the 15,000 packages that 3M contracted to supply the Defense Logistics Agency with in 2006 by 50 plugs per package. 3M did not cease production until 2015. That equals 750,000 defective earplugs issued per year from 2006 until 2015. In total, nearly 7 million were issued to U.S. service members during those 9 years. 3M has not recalled any of the devices.
Tinnitus and hearing loss are the number one and two health conditions, respectively, among military veterans at U.S. Department of Veterans Affairs (VA) medical centers. In 2017, there were 1.79 million disability compensation recipients for tinnitus and 1.16 million compensation recipients for hearing loss. Most of the hearing loss is the result of noise from gunfire, aircraft, tanks, and bombs, according to the Department of Veterans Affairs ("V.A."). Those who served after Sept. 11, 2001, are four times more likely to develop hearing problems, according to the V.A.
Because hearing loss can sometimes have an isolating effect and tinnitus can be stressful, both can aggravate PTSD symptoms. According to a 2015 study by J. Hu and colleagues in International Journal of Otolaryngology, 79.1 percent of 91 veterans with tinnitus had anxiety, 59.3 percent had depression and 58.2 percent had both conditions.
Singha Law Group offers free consultations for those who believe they have suffered permanent injuries related to hearing as a result of Combat Earplugs. Call 813-840-1111 to schedule your consult today.
IVC Filters
IVC Filters are small, blood-catching devices that are placed in the inferior vena cava to prevent blood clots from moving through blood into the heart and lungs. They are commonly placed in people who are at risk for pulmonary embolism when blood thinners are ineffective. While the devices are meant to save lives, when IVC filters are left in too long they may cause serious complications, even death.
Two types of IVC filters have been manufactured: permanent and retrievable. Filters marketed as retrievable have created a false sense of confidence that has led to the overuse of filters. Filters have been known to become firmly embedded over time making them difficult to safely remove. "The FDA is concerned that retrievable IVC filters, when placed for a short-term risk of pulmonary embolism, are not always removed once the risk subsides," the agency said in a 2014 safety communication. In 2016 the American College of Cardiology published their findings that IVC filters were likely being over-used, retrieval rates were low, and surveillance data was lacking in the United States.
IVC filter complications may be related to procedure, delay, or retrieval. Procedural complications, such as incorrect placement, may occur when doctors insert the filter. Retrieval complications, like bleeding, blot clots, and difficultly retrieving the filter, may occur when doctors attempt to remove the filter. The delayed complications are more complex and include:
- Filter fracture
- Filter migration into the heart or other organs
- Impossible filter removal
- Organ damage
- Organ perforation
- Vessel scarring with risk of blood clots (deep vein thrombosis)
- Vessel blockage resulting in debilitating pain and leg swelling
While some IVC filters have been recalled, most have not and many of the most problematic devices remain in the market. In 2010 the FDA issued a device safety warning after reviewing 921 adverse events reported over a 5-year period. The advisory recommended that retrievable IVC filters should be removed between 29 and 54 days after they are implanted. This advisory was updated again in 2014. Since this advisory, there has been a reduction in IVC placement, but their use remains widespread. In 2017, an analysis in the Journal of the American Medical Association Internal Medicine found that IVC filters were used 13 times as frequently in the U.S. as in five large European countries.
There does not have to be a recall of a particular IVC filter to file a lawsuit over injuries caused by one. Since March 2018, juries in IVC filter lawsuits have awarded patients more than $41 million dollars. The damage caused by an IVC filter can be serious and even deadly. IVC filter manufacturers and sellers designed, manufactured, and marketed these devices without warning doctors and patients about the risks associated with them.
If you are suffering complications from your IVC filter, call Singha Law Group today for a free case review.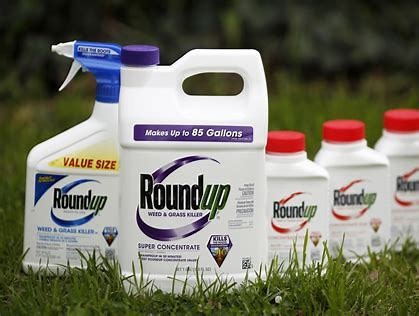 RoundUP
Lawsuits against Monsanto, RoundUP's original manufacturer, and Bayer, who acquired Monsanto in 2018, argue that the companies knew or should have known that RoundUP causes cancer. Specifically, the cases claim that RoundUP herbicides can cause non-Hodkin lymphoma. An agency of the United Nations' World Health Organization concluded in 2015 that glyphosate, the active ingredient in RoundUP, is "probably carcinogenic." More recently, a 2019 study in the journal Mutation Research/Reviews in Mutation Research reported a link between long-term, high-use exposure and a 41 percent increase in the risk of developing non-Hodgkin lymphoma.
In the late 1990s, glyphosate use exploded when Monsanto introduced "Roundup Ready" crops. These genetically modified seeds are immune to glyphosate's effects, so farmers could spray RoundUP on their fields and kill weeds but not their crops.
While the United States Environmental Protection Agency ("EPA") has not declared glyphosate a cancer risk, court documents suggest that Monsanto executives may have played a role in ghostwriting favorable studies about RoundUP. When investigating whether the weed killer might cause cancer, the EPA relied on some of these studies. Then in 2017, Bloomberg Businessweek reported that Monsanto had worked to have an "independent" review published in a scientific journal meant to downplay the fact that the International Agency for Research on Cancer had labeled glyphosate as "probably cancer-causing."
In recent years, the first jury award in a lawsuit claiming RoundUP caused cancer was issued. DeWayne Lee Johnson, who filed suit in California state court, was awarded $289 million by a jury in August 2018. Johnson claimed he developed non-Hodkin's lymphoma after years of mixing and applying hundreds of gallons of the herbicide on school grounds. He used the product about 30 times per year. His doctors testified that Johnson, then 46 years old, was not expected to live past 2020. Johnson's award was later reduced to $78 million because of a limit on punitive damages – the money awarded to punish a defendant.
Bayer has tentatively agreed to settle many of the estimated 125,000 U.S. cancer lawsuits over use of RoundUP. It is estimated that the deals would cover 50,000 to 85,000 suits and payouts would range from a few million dollars to a few thousand each. The settlements are expected to be announced this month. Under the terms of this reported deal, RoundUP will continued to be sold in the U.S. without any safety warning.
Because non-Hodkin lymphoma can take up to 10 years to emerge, it is likely that claims will continue to be filed after the litigation has settled. As long as the product continues to be sold without changes to the label, plaintiffs may continue to file lawsuits. Typically, companies settling product liability litigation set up a fund for future claims and the parties define criteria that current and future claimants must fulfill to receive compensation. Claimants will likely be divided into tiers based on the frequency of their RoundUP use and disease severity and length.
Due to the length of time it takes for non-Hodkin lymphoma to emerge, a settlement may not preclude future lawsuits even if any funds set aside run out of money. Similar situations have occurred before. Vietnam War veterans were allowed to sue chemical companies that manufactured and sold Agent Orange decades after a settlement was reached because the compensation fund was depleted by the time they developed their diseases.
As RoundUP is expected to stay on shelves without a warning label, these lawsuits can be anticipated well into the future. If you or a loved one developed non-Hodkin lymphoma or a related cancer from exposure to RoundUP, contact Singha Law Group today for a free consultation.
---
---